We're on a mission to revolutionize Facebook marketplace delivery services, making online marketplace purchases safer and more convenient. When you use the DeliverEnd app you are safeguarding yourself against robberies, assaults, and fraud. We eliminate the risk and worry in the online marketplace by keeping your personal details hidden from the other party.
Here's how we are making the online marketplace safer through eliminating the need for in-person meetups when buying and selling online.
The best part – you don't even have to leave your couch. We've got you covered. Safety, security, and convenience. That's what we're about.
No more second guessing quality or validity. Our in-app video verification feature lets you see what you're buying, before you order the delivery. You can even negotiate the price. Video verification is our solution to online marketplace fraud.
Safe and secure electronic temporary escrow payments make carrying cash for Facebook marketplace local pickups a non-issue, while reducing the threat of robbery. You'll get a notification when your delivery is complete, and the funds will be released from your account.
We keep your location private so buyer and seller won't have each others personal information.
You can count on our approved drivers for on-time Facebook marketplace local pickups and to deliver your items safe and sound. We're about making online marketplaces safer. That includes protecting the quality of the products being sold.
No need for you to venture outside your home. Track your delivery in real time, and get notified when it's picked up, in-transit, and delivered.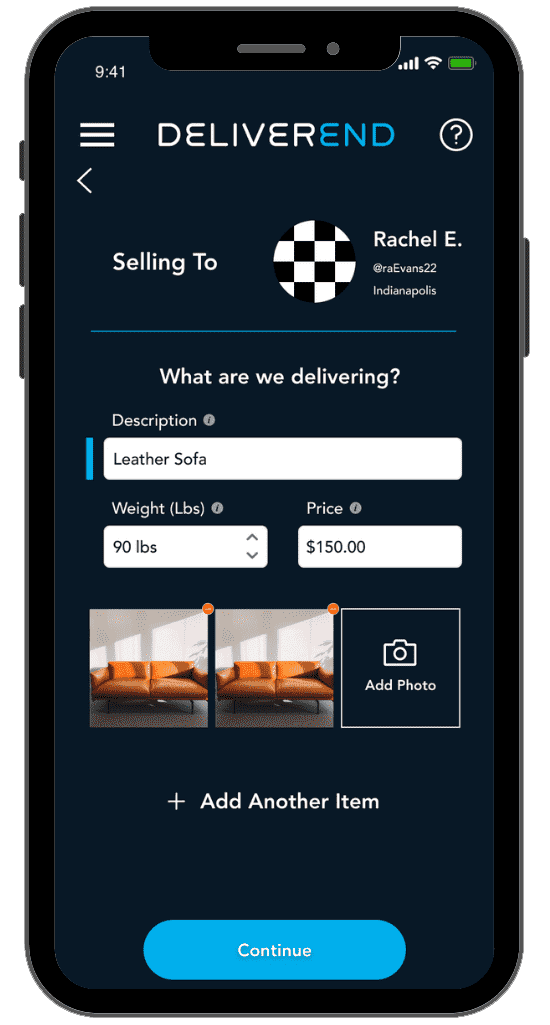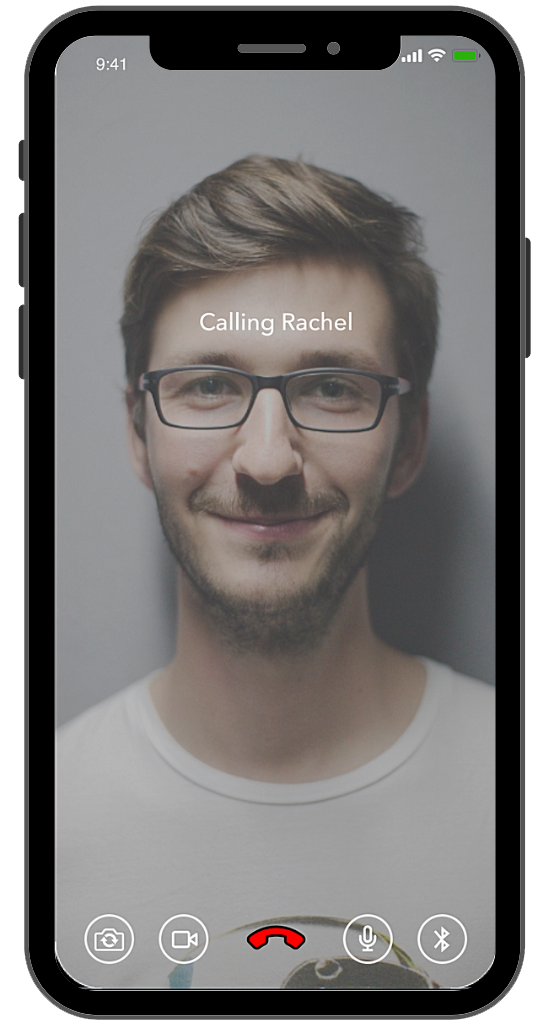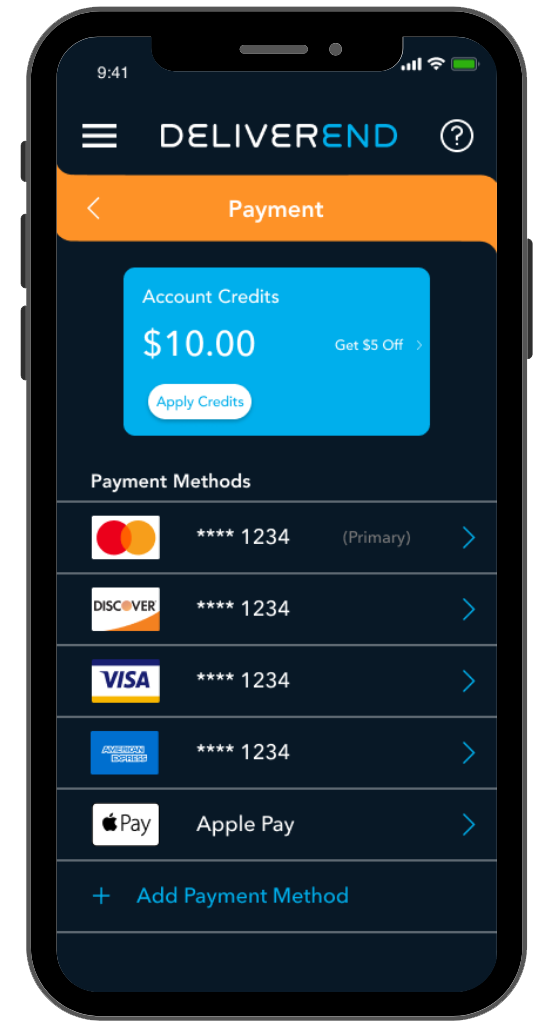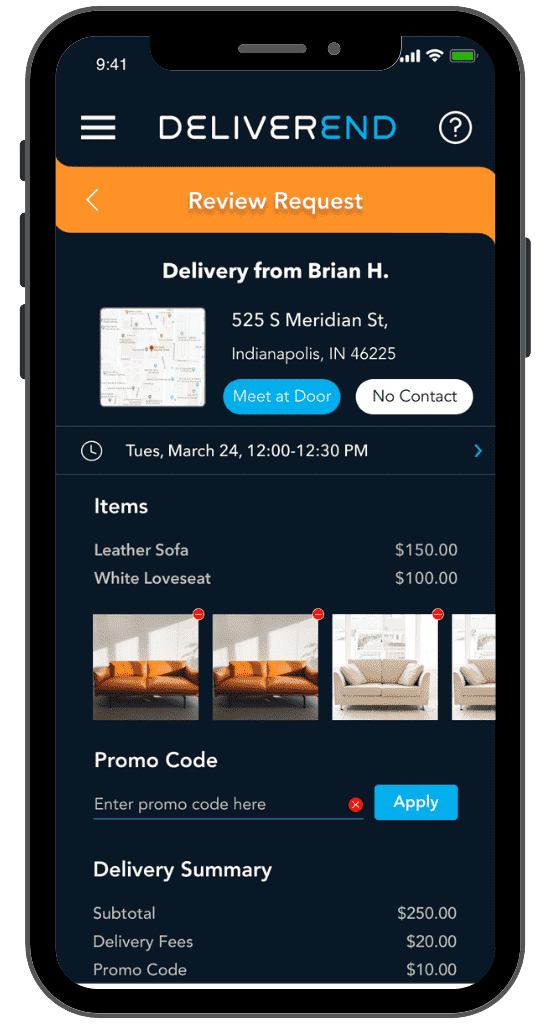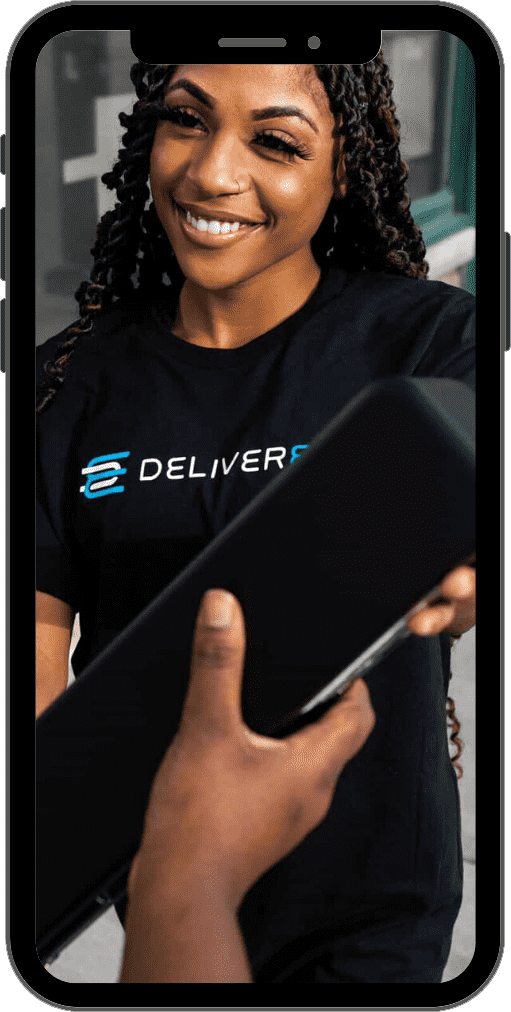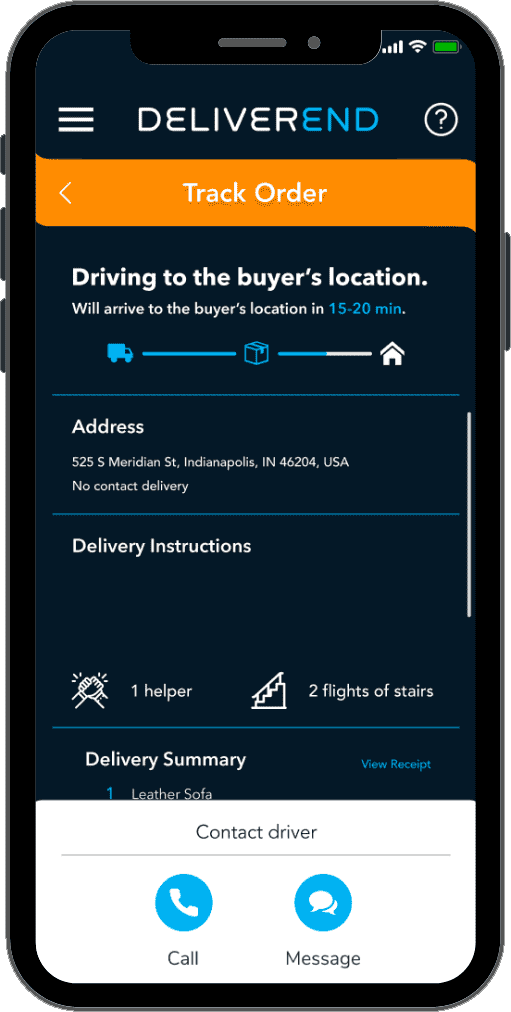 Delivery as Easy as 1, 2, 3
Download the App
The first step to making your online marketplace experience safer and convenient is to download the DeliverEnd app on your mobile device. The DeliverEnd app is your portal to enhanced Facebook marketplace delivery services.
Submit Delivery Request
Snap a couple pictures of the item with your smartphone or tablet. Give us a description of the item, price, vehicle type required, and the buyer/seller username.
Track Your Delivery
Pay directly in the app and know the status of your order every step of the way. You can track your Facebook marketplace delivery in real-time on your mobile device and you'll get a notification when your order has been picked up, and when it's delivered. Sit back, relax, and let us take it from here.
We're here to help and answer any question you might have.